Welcome to Hakabana
Visualize Haka traffic in real-time using Kibana and Elasticsearch.
Real-time statistics
Get real-time stats about network traffic passing through haka: ip, icmp, tcmp, udp, http, dns.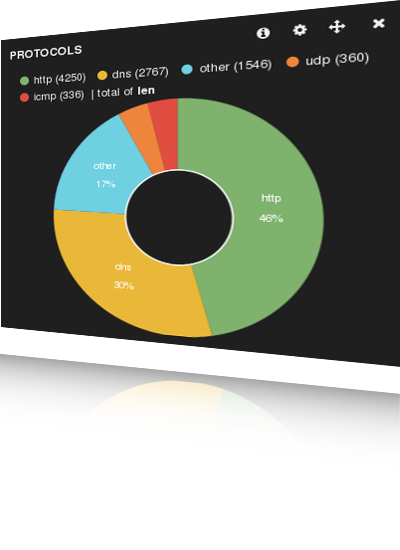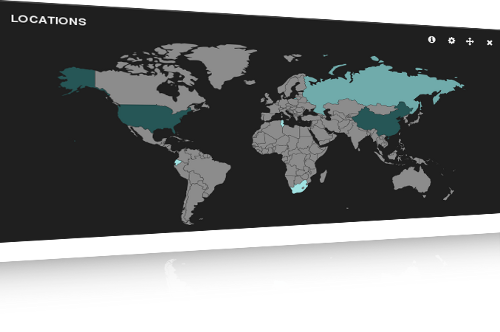 Network flows geolocalization
Track network flow ip source and destination.
Bandwidth monitoring
Monitor your network bandwidth.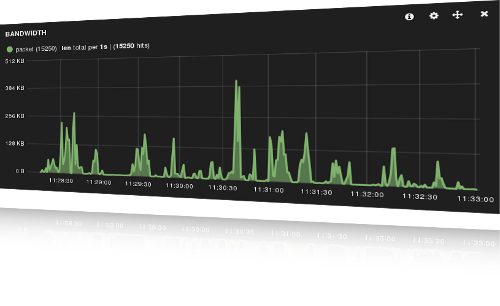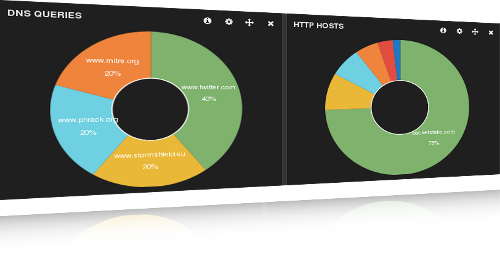 Dns and http traffic
Get info about http and dns connections: dns queries, http requests (uri, user-agent, hosts), and responses.
Powerfull customization
Take advantage of:
Haka's language by exporting your own data
Haka's extensibility by writting your own dissector
kibana's flexibility by customizing your dashboard
Learn more on customization
Give a look at Haka's documentation.